Four hours later, we finally reached Chek Lap Kok International Airport at precisely 5pm. The airport is indeed huge and modern. I found it to be very much like our own KLIA.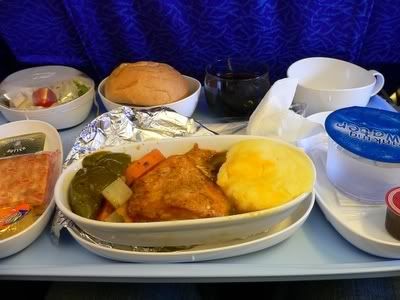 My lunch has arrived…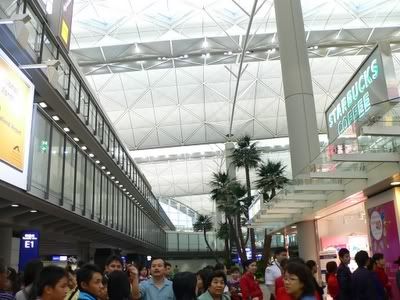 Chek Lap Kok International Airport… and seas of people…
Our guide, Onn Chai was waiting for us at the arrival hall and he immediately took us to the bus. The sky was getting dark even it was only 6pm.
We then set out to the city centre, or to be precise, Mongkok to have our dinner. All along the way, we could see super tall buildings mostly apartments and condominiums and were amazed of those buildings when they were lit up at night. Impressive.

Buildings.. Sorry for the underexposed photo…

Streets at night
Land in HK is the most sought after thing as everyone tries to own a piece of gold or at least, be part of it. That is why buildings are built at least 30-50 stories high and they do not come cheap. A typical 400sf apartment can set back at around HK$400k and it's only located outskirt of the city. Try buy an apartment or condominium nearer to the city, and it can cost you a bomb.
As we drew closer to the city, all the HK scenes which I've been seeing them in TVB dramas now happened to be right in front of my eyes. Not wanting to miss them, I quickly snapped some of the streets.

One of many many streets…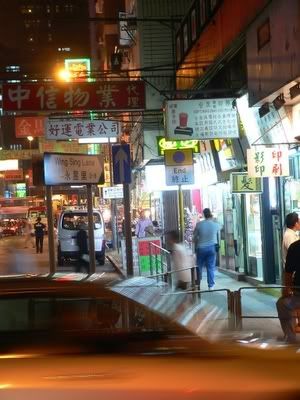 Close up photo of the street

Colorful neon lights

HK people strolling along the street

Cool engineering method…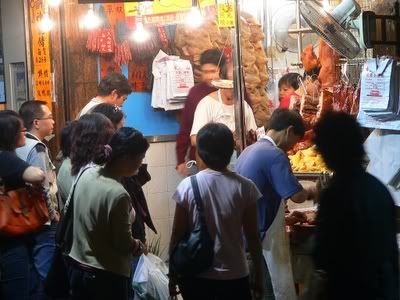 People lining up to take away their food

Bikini-clad ladies karaoke center.. not meh?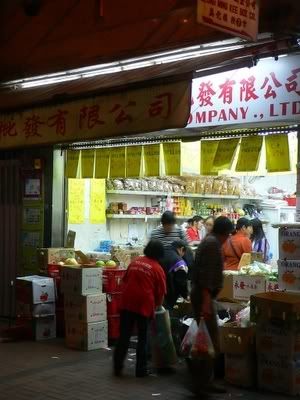 One of the grocers by the road