Few streets after and we reached our eating place located in a shopping complex. Dinner was alright but it was obviously better than those I had back in China previously.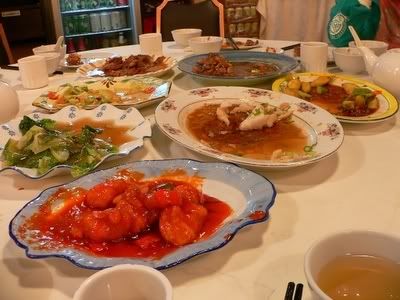 Dinner is more to what we eat everyday.. so nice!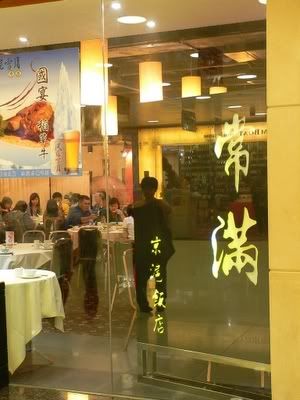 The restaurant…

Outside the shopping mall…
After dinner, we headed straight to a place called Lan Kwai Fong. This place is jam-packed with mostly expats and superstars. It's much like our own Bukit Bintang but the number of bars definitely outnumbered ours. That night, we saw a lot of expats, but the sight of Andy Lau could not be seen. Nevertheless, we took photos of the famous street, had a brief walk before leaving for another destination.

One of the night markets…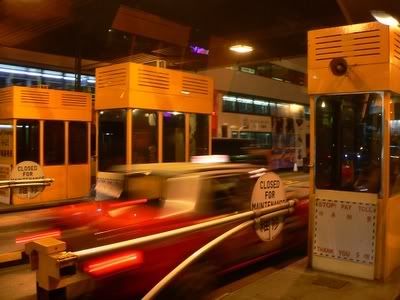 On the way to Lan Kwai Fong, we have to pass Cross-Harbour Tunnel. Read the story about it earlier on.

We're now in HK Island… more night shots

Bank of China view from the bus.. hehe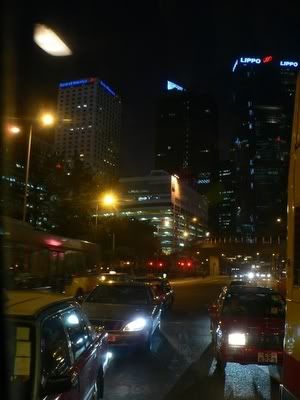 More on HK Island view at night…

Here we are.. Lan Kwai Fong.. let's feng tau..

Santa Claus is hanging in the air.. so scary..

You've seen it on TV, now you can see it in my blog.. hehe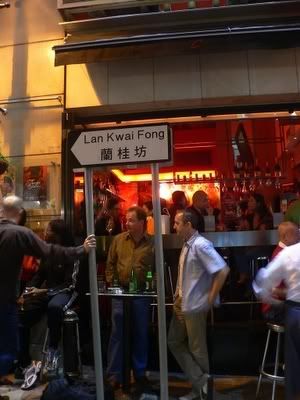 The road sign.. Poor those fellas blinded by camera flashes because people keep taking photos of the road sign

Part of Lan Kwai Fong road…

Near Lan Kwai Fong junction..