We spent roughly 20 minutes loitering and taking photos at Lan Kwai Fong. The next place to visit was The Peak. We supposed to head straight to the peak, but because we were lacked of time, we ended up at "half the peak"! LOL!
On the way to the peak, I saw a lot of stunning buildings built on the hill. Stunning as in term of engineering feat. HK engineers are so confident of themselves that these 20-30 stories buildings are built beside cliffs. Scary indeed.
Over at "half the peak", hordes of China tourists were there shouting and spitting. So damn disgusting. They also blocked other visitors from taking photos. I felt like giving them a slap in the face for being so ignorant and DIRTY! Nevertheless, I managed to jostle through the heavy crowd and captured a few photos.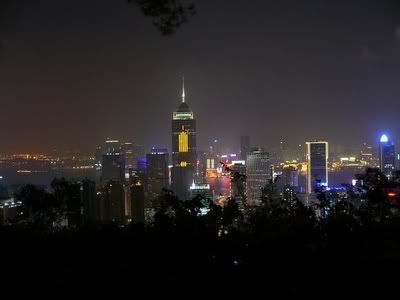 Half the peak…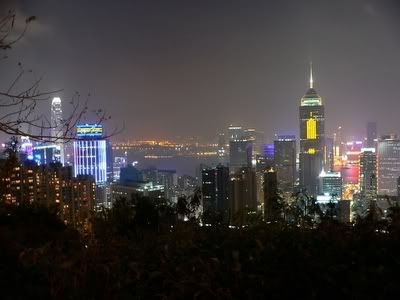 Not so great view..
We ended the night with a visit to Ladies' Market located near Mongkok MTR Station.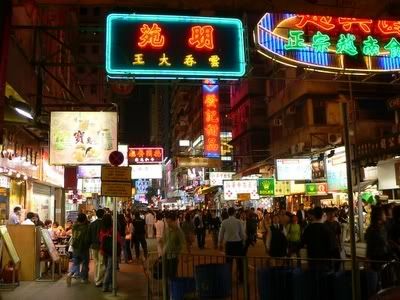 One of the busiest streets near Ladies' Market
An hour after that, which was 11pm, we decided to call it a day. We headed back to our hotel, which is Mexan Harbour. As the name suggests, the hotel is just right next to Rambler Channel, and just right in front of Kwai Tsing Container Terminals. Don't jealous as I get a room with cool waterfront view and thousands of containers sharing the view with me! Don't quite understand? Study the photos below and you get what I mean.

Superb view from 27th floor!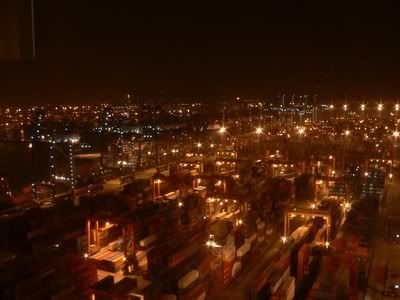 What a "lovely" view.. lol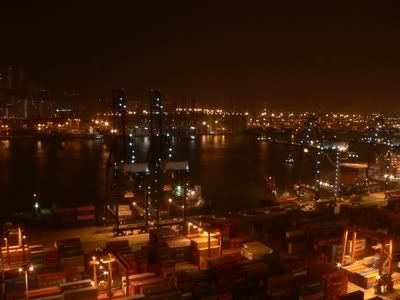 Kwai Tsing Container Terminals
Want to know how big is my room? 194sq. ft.!
So-freaking small, can hardly move around. My movement is confined to areas mainly my bed. Hahaha.