Never thought of returning to the place after last week's disappointment but we insisted to go on after that morning's event turned out to be fruitful.
This is the first time I brought my tripod along with me. Not to show off or what, but in a sense that taking night photography requires longer exposure time and a pair of steady hands. Yeah, my cheapo camera is not good in ISO, hence the tripod. I used to think carrying a tripod around will make me look more stupid but now I think I have the most lame cheapo tripod that I sometimes quite malu to carry it around. But in a sense of improving my photography skill, this serves as a good experience for me.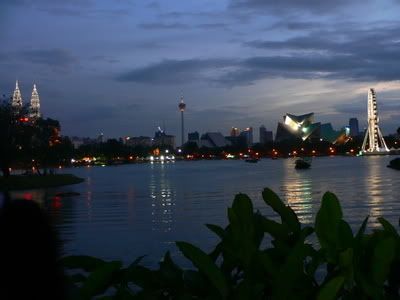 Nice evening… calm and serene…
As we strolled along the lake, I set up the tripod and started to ask everyone to pose as for experiment purpose.
And the result is this.
It's not easy to stand still for 1 sec. without moving, so this served as another good experiment for them.
More experiment shots.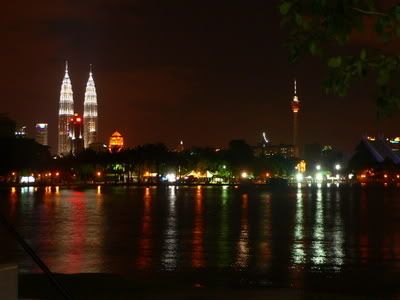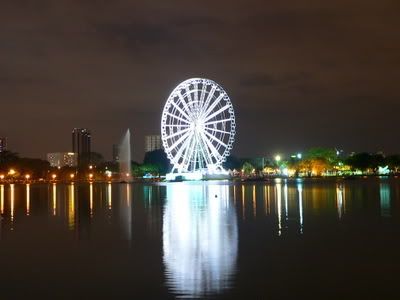 Finally, Eye on Malaysia after missing it out last week.
Then we walked around scouting for the best place to watch and capture photos of fireworks.

Camera man in action..
Saw something nice… so…

Don't laugh ok…
We actually didn't know the right place to watch the fireworks, so settled under some bushes. Hahaha. I set up my tripod waiting for the right moment. There were few guys doing what I was doing too.
So, the so-called Spectacular Watersky began with some waterski performances. One thing I don't understand is, foreigners were seen performing the stunts, not locals. Is this a Malaysian show?? Aih…
Soon afterwards, we were feted with awesome fireworks show.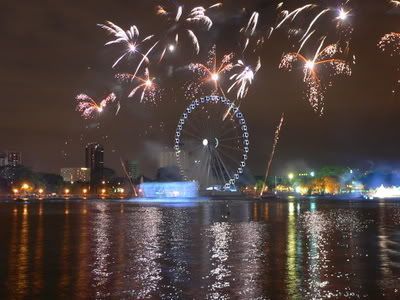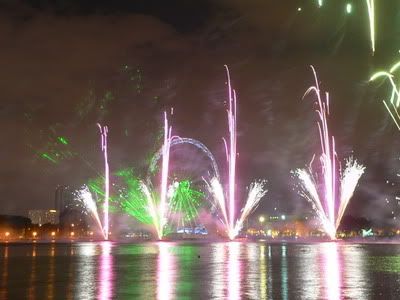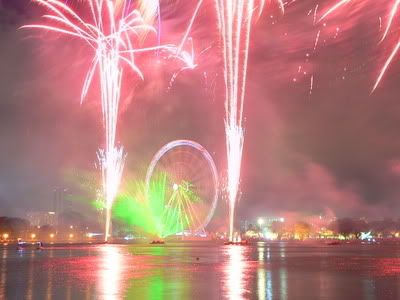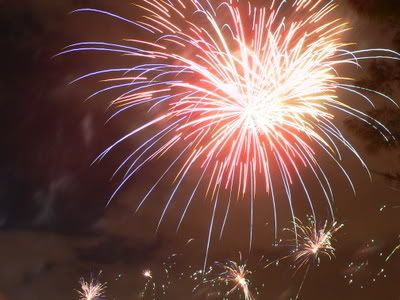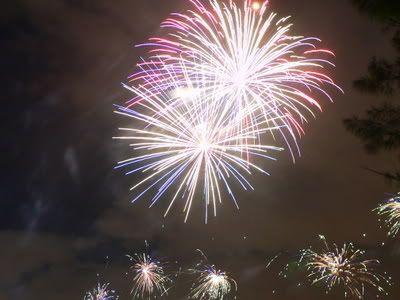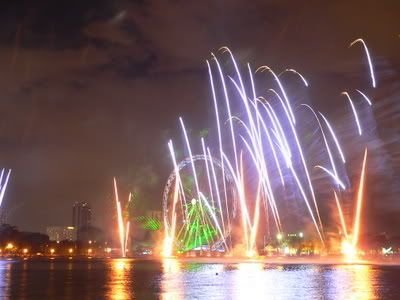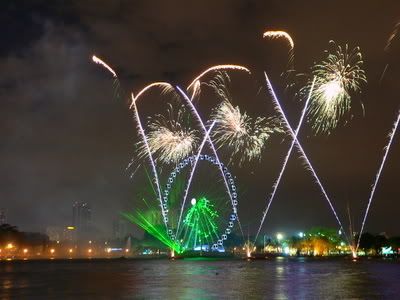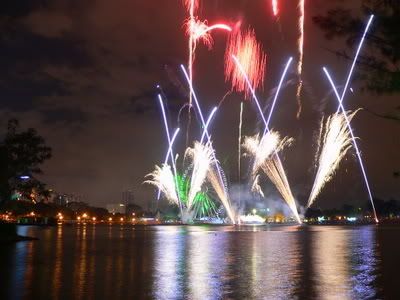 Aren't they awesome????
We lepak around the area for more photography action.. watch on…

They saw something…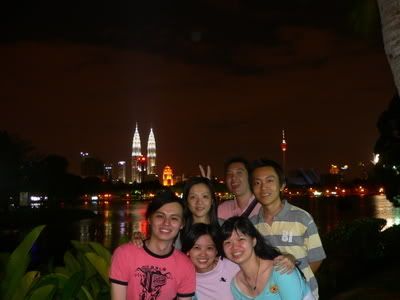 Thanks to the tripod.. without it.. aih.. I can't imagine what will happen..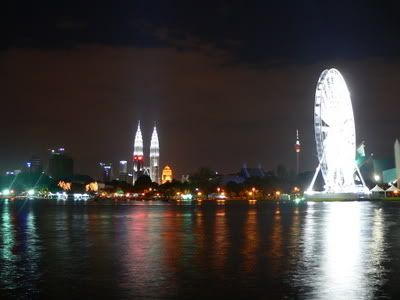 KLCC, KL Tower and Eye on Malaysia in one pic..
The next series of photos focused on the giant Ferris Wheel, which each photo taken at different exposure time. Check out the effect..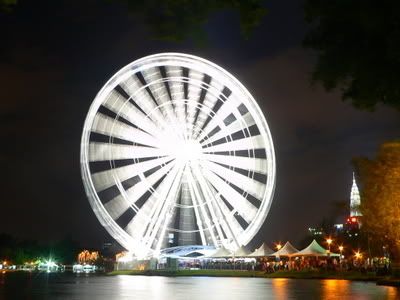 2 seconds.. Nice!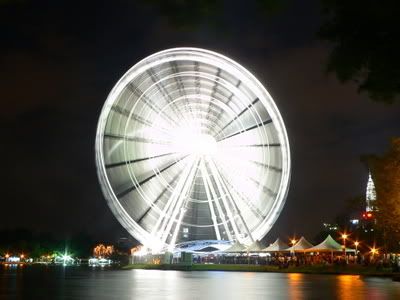 4 seconds.. Amazing!

8 seconds.. Awesome!

Last shot before we left the area…
We were fully satisfied with the outing. It was really a fun-filled evening!
And we ended the day with a cuppa at Oldtown, Cheras.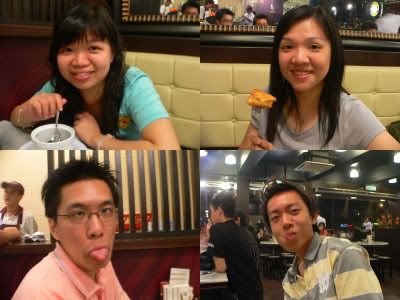 *faints*