It was a long day, so I had to separate into two parts… 🙂
Feeling disappointed over what happened last weekend, I aimed to make up for it. So, we set out as early as 6.15am! Our first stop was breakfast over at Kam Him Dim Sum Restaurant. With the sky shone brightly, I had a sense this will going to be a good weekend.
After breakfast, we drove to Putrajaya. We were late and many cars already lining up to get into the parking lot. Although that, I managed to park my car and we walked all the way to Dataran Putra. Thinking the parade will pass that area, we lepak around there taking photos of people, building and flowers.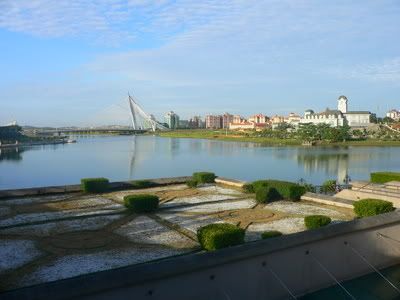 Nice sky…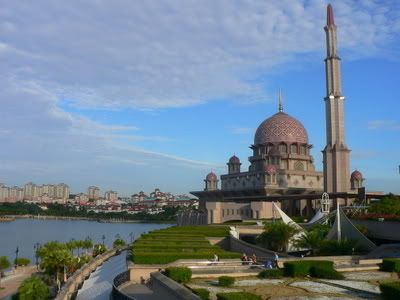 Enough sunshine to capture something nice…
A lot of people gathered along the road. Sensing something amiss, we walked further up the road.

Flowers…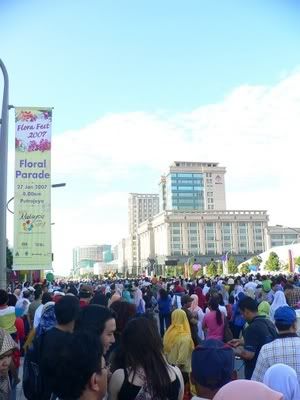 It was people mountain people sea…
Yah, the parade already got started and the first float car already making its way into the big tent.

Nemo??

KFC…
More random shots of float cars…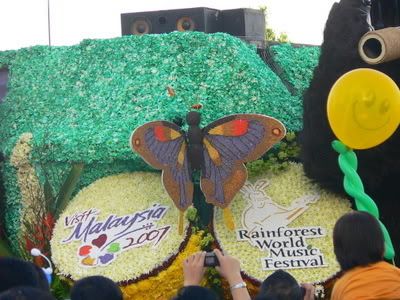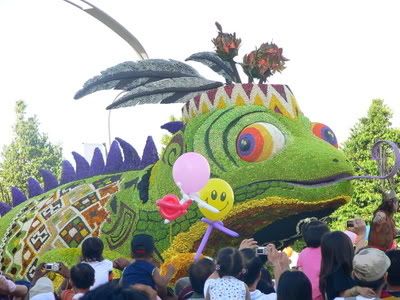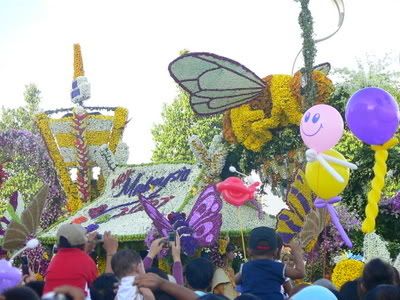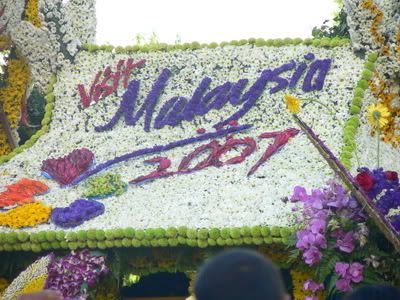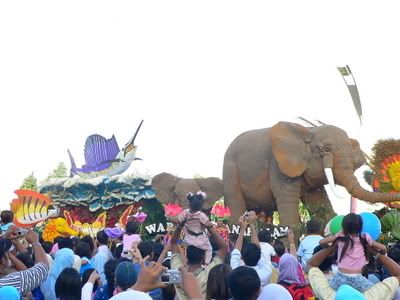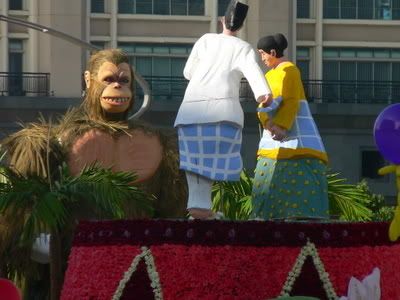 OMG.. Big Foot is here too… lol
It was very hard to capture a good shot because the place where we stand were too crowded. I called up Kenny and he said he was beside the Deputy Prime Minister. So, we walked up to meet him.
We had clearer view on our way to VIP seating area…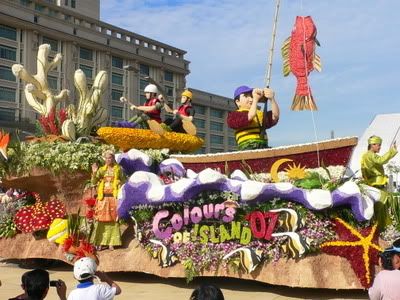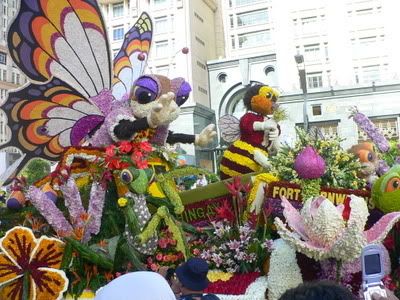 The grand winner.. from Penang

From Kelante…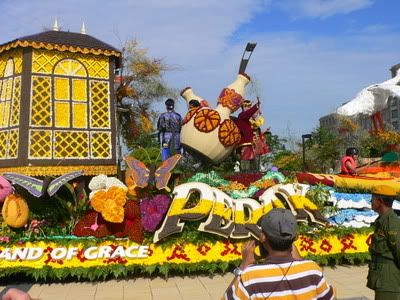 Perak.. Cheh, they promote KK only.. so unfair..

From Perbadanan Putrajaya… and the final one…
Yah, we should watch the parade from VIP area.. the view is just so clear.. now we only have ourselves to blame…

Flower dancers..
VVIPs…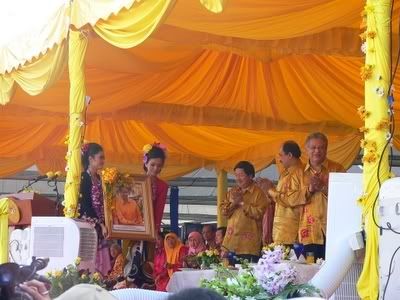 Souvenir presentation to the King…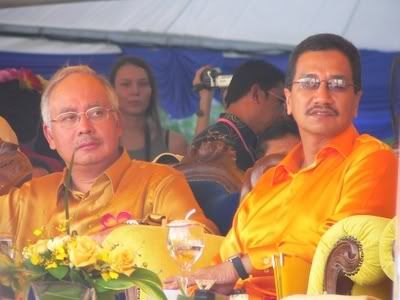 Deputy Prime Minister and Yang Dipertuan Agong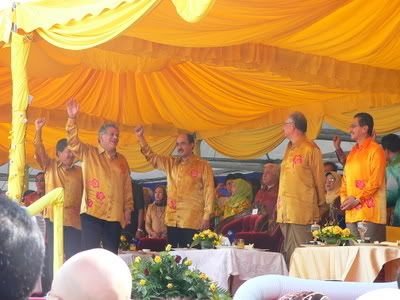 Ya!! Parade sudah tamat!! Boleh balik!! LOL!!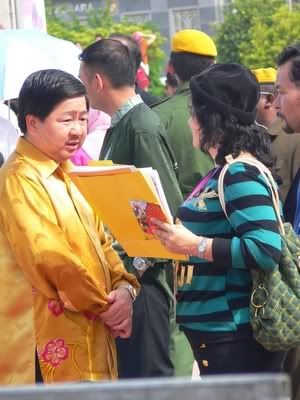 Aiks.. Mr. Deputy Tourism Minister.. saw him last week at Digital Mall…

It's our turn to take over the stage…

Datins and Datuk posing….